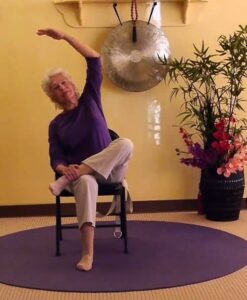 Wednesday, June 29, 2:00p
Interested in trying yoga, but don't think your body can? Well, this class is for you!  You may join us at the library or from the comfort of your home using Zoom. Instructor led.

In person – No registration necessary.

Joining our class virtually from home…Grab an armless chair and your computer or smart phone. No mat needed. If you have a strap/belt, block/books, and a ball/round object that would be great as we may use them during our practice.  

Email mweyeneth@dunlaplibrary.org to receive the Zoom registration meeting invite to attend!  If you need help using Zoom, please call the library at 309-243-5716 for assistance.